MARK CHRISTOPHER BAND
ROCK BLUES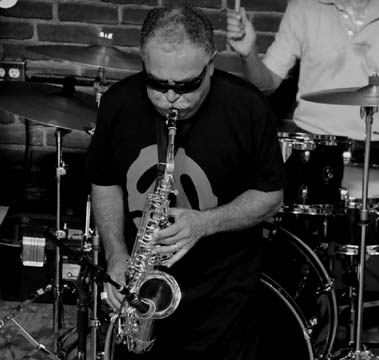 Ralph Torres , Sax and Flute. A powerhouse sax player that delivers. Born in Berkeley California and raised in Los Angeles . Sax-man Ralph plays fiercely sultry and he soars. He was the Original sax-man for Capitol Records Gangsters of Love.
He is also an accomplished Native American flue player putting on Native American demontrations for the Muckenthaler Cultural Center. Ralph has performed at such venues as the Whiskey, The Greek Theater, The Annenberg Theater, the Lewis Playhouse, Laguna Beach Sawdust music and Arts festival, Jimmy Carter Art Galleries , Grace Lane , The Da, Walt Disney indigenous flutes, and many more.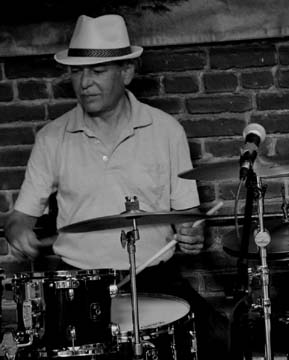 Steven Patrick Roybal, Drums and Percussion. co-writer and producer for The Mark Christopher Band ." I was involved in sports when I was a kid but I wanted to express myself better so I thought music would be the thing, I was always the quiet one in any group or social situation , so I let my music do the talking". Influenced by such greats as Louie Bellson , Gene Krupa , and Buddy Rich, they turned drums into a solo instrument and that was exiciting to me. I was a Clarinet player with the Los Angeles Junior Philarmonic. Because of my exposure to that, it supplied me with a foundation in music. Steve has performed with many acts such as The Midnighters, The Coasters,The Drifters, Junior Walker and The Allstars, Ike Cole, Cannibal and the Headhunters, Don Sugarcane Harris, Redbone, and the list goes on and on.
Phillip Friedland Bass guitar and vocals. Born and raised in Los Angeles California.
Phillip has been playing the club scene for years. His influences include Led Zeppelin's John Paul Jones, Noel Redding of the Jimi Hendrix Experience, Rolling Stones Bassist Bill Wyman, Motown Record,s world renown Bassist James Jamerson, blues legend Willie Dixon, and the Red Hot Chili Peppers, Flea. His funk groove bass lines keep the beat and penetrate your soul.